Tripawds is a user-supported community. Thank you for your support!
Three weeks have gone by since Peyton left us for endless hours of chasing his Chuck-It balls, tiredless days of swimming, and so many peanut butter treats that his head spins (he's eating extra for you Opie). We know he is having a wonderful time at the Bridge with all of his friends and family that have left us over the years not to mention all of the new friends he has made. We know he misses and watches over us, but we still have an empty feeling without him. Every night we go for a walk we look up in the sky and Mom says hi "P". There is a star just west of us over the mountains that shines just a little brighter than the rest and Mom says that is Peyton watching us. It gives us all a warm feeling inside.
Mom and Dad have been really good at trying to keep me busy and not feeling lonely. It has helped a lot, but I still miss Peyton more than words can express. I have become more attached to Mom and Dad and I try to be with them every second I can. When they are home I follow one of them around constantly. It is so bad that Mom will turn around quickly and run into me because she doesn't realize I am right behind her. I also try to slip out the garage door anytime I know they are leaving. I should get to go everywhere they go, right? Unfortunately, I don't always get to go with them and I have to stay home alone. I try to pass time by sleeping.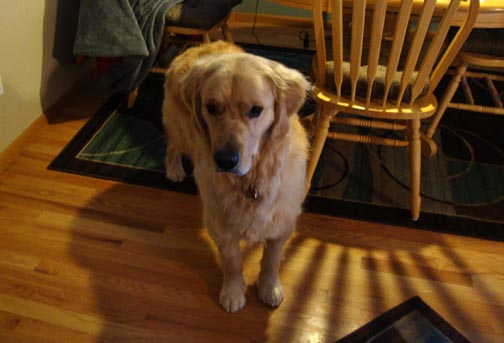 Today, I was feeling a little ornery and I stole a pillow off the pawrents bed when they weren't looking. Mom thought it was hilarious and of course started taking pictures. She didn't even get mad at me for stealing the pillow. Can I do anything wrong?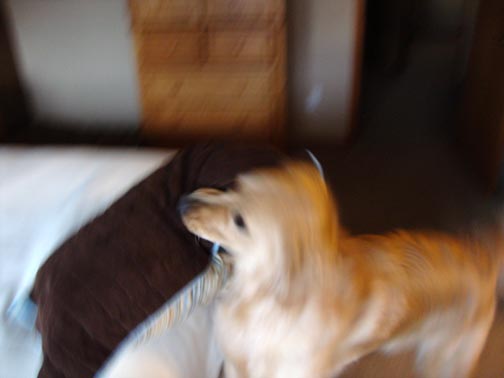 Next, I helped Dad out by getting him the newspaper. Man, those Sunday papers must be really good because they are heavy. Newspaper fetching was always Peyton's job so I decided to make Dad proud and start doing it for him. As a reward for my good deed today, Dad took me to the park with my Chuck-It. We had fun playing around in the snow.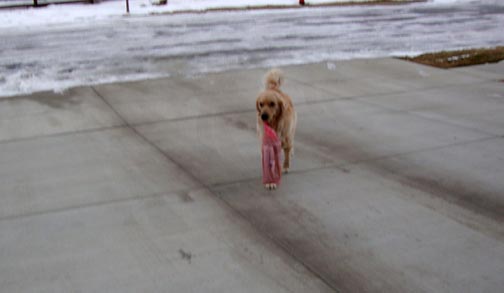 Mom had a special surprise for me later when we went on our walk. We started out on a different route and we stopped at a friend's house. The next thing I knew my friends Sampson and Cheney were getting hooked up too. We all got to go for a walk together. After the walk we weren't worn out, we got to run around the front yard and play in the snow. I like hanging out with Sampson and Cheney. They are a lot of fun!
Mom and I went home and I heard her talking to Dad about leaving in the car. I decided there was no way they could leave without me today. I followed closely and darted out the door to the Trailblazer. Good news they let me go! We were going on an adventure. Mom and Dad decided it was time to carry on Peyton's adventures. We drove around down town Loveland taking pictures in front of electrical transformers that have been painted. It seems our town thought the transformers were ugly the way they came and decided to spruce them up. Our town has an appreciation for the arts. We had a good time!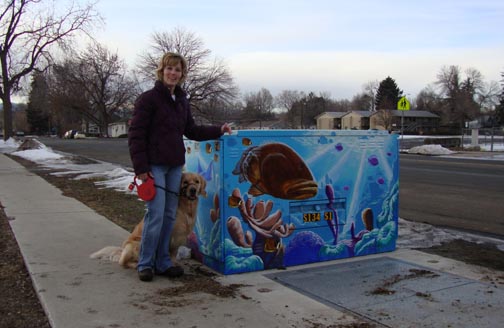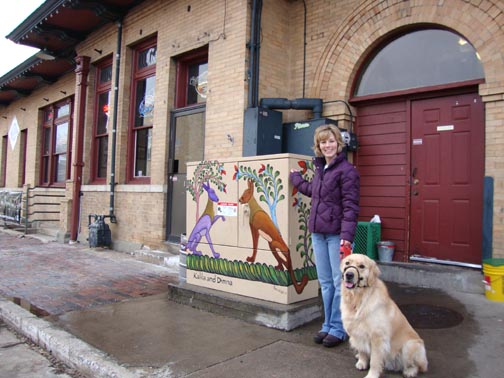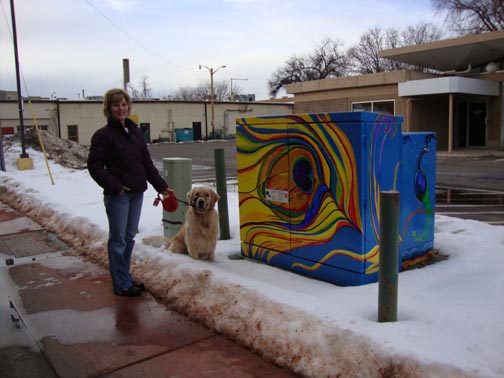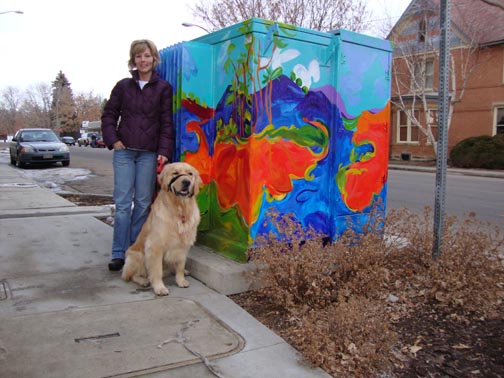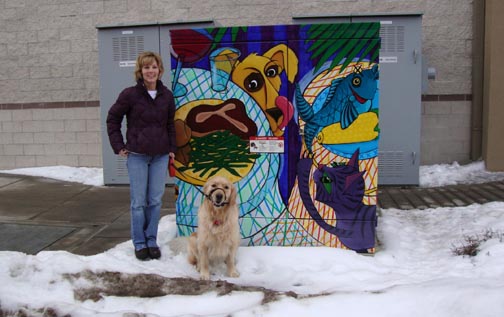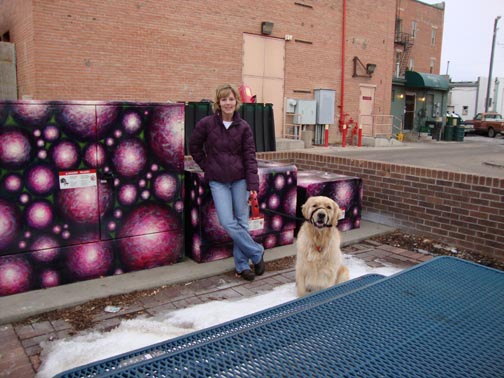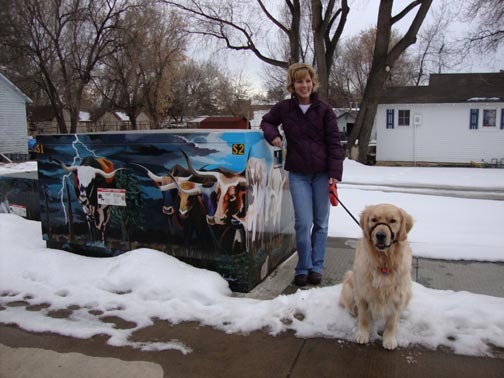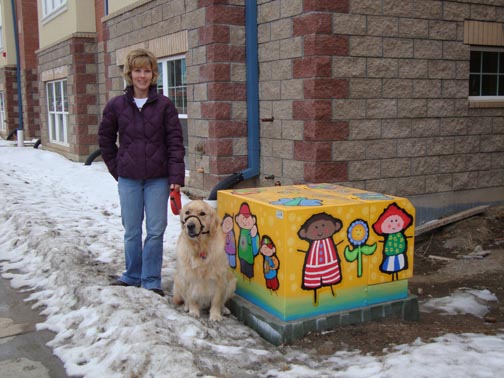 We hope everyone is doing well! Thanks for all the wonderful comments! Have a great week!