From the Beginning
Tripawds is a user-supported community. Thank you for your support!
I was born on December 25, 2004. I was special from the beginning having been born on Christmas Day. Since my litter was born on Christmas and my dog mom's name is Melody, we all got named after Christmas melodies. My registered name is Venture's Little Drummer Boy, but you can call me Peyton. My new family started visiting my siblings and I when we were just three weeks old.  We all loved playing together and I know they would have taken us all home, but luckily they picked me.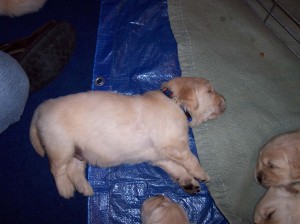 I went home with my new family when I was eight weeks old. I was very nervous to leave my siblings, but learned quickly that I would love my new family. My new family consisted of my dad Kris, my mom Cami, and my brother Bullet a black and white Siberian Husky.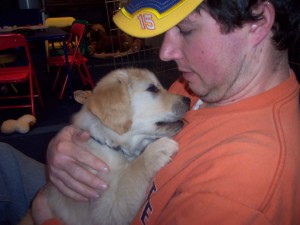 Bullet didn't know what to think of me at first, but I soon won him over with my charm.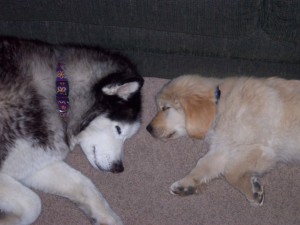 Unfortunately, I didn't have a lot of time with my brother, he passed away in June 2007, he was almost 14. So I became an only dog for about six months. It was a little lonely, but also a lot of fun. I got to go to work with mom every day. She worked at a Subaru car dealership and I got to meet a lot of new friends. My parents were a little worried I was lonely at home so they decided I needed a new baby brother. In December 2007 they brought home Dillon.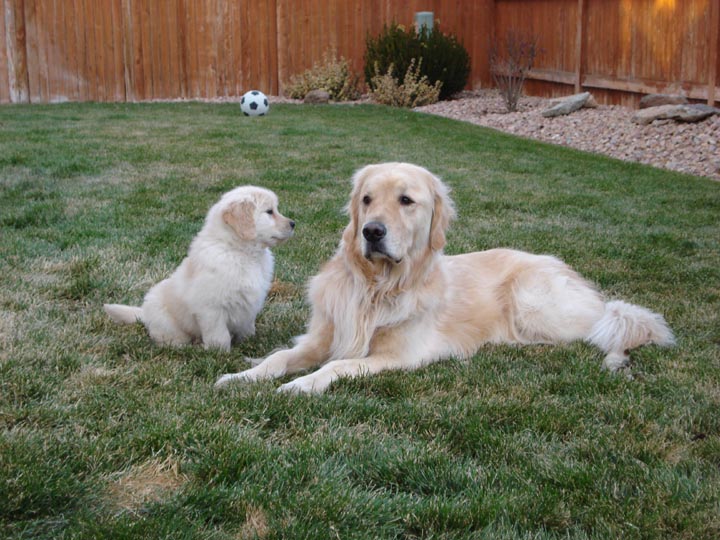 I wasn't sure what to think at first, but I decided Dillon was pretty fun to have around. Now that Dillon is grown up people have a hard time telling us apart because we look a lot alike. We share the same dog mom, but different dads.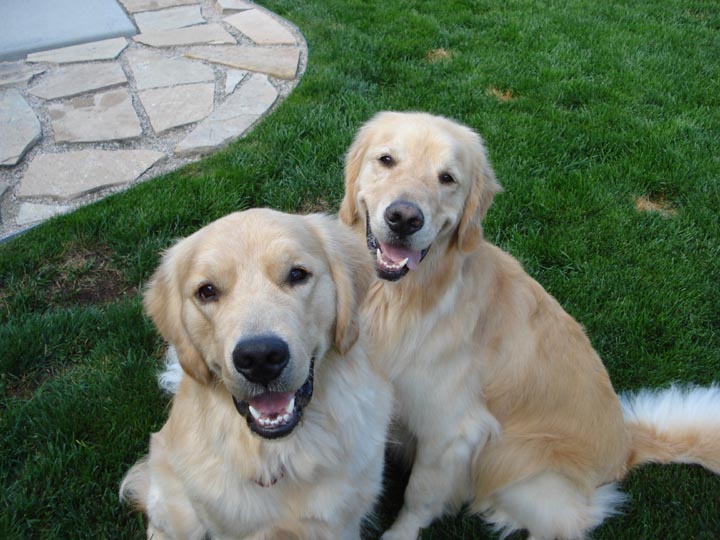 It was a lot of fun teaching Dillon how to swim.


I also got to teach him to retrieve the ball at the park when mom or dad throws it with the Chuck-It. We share a lot of fun times together.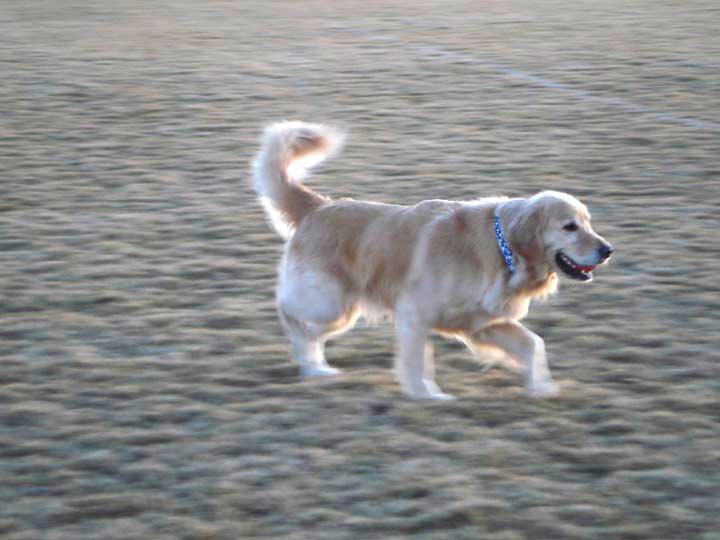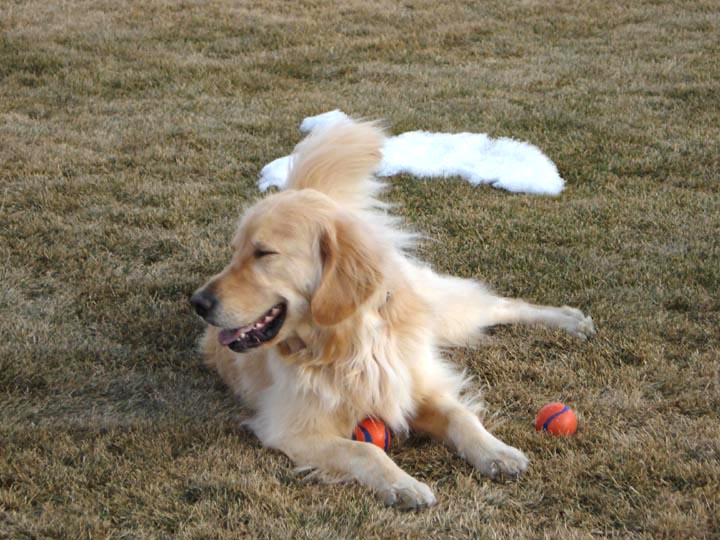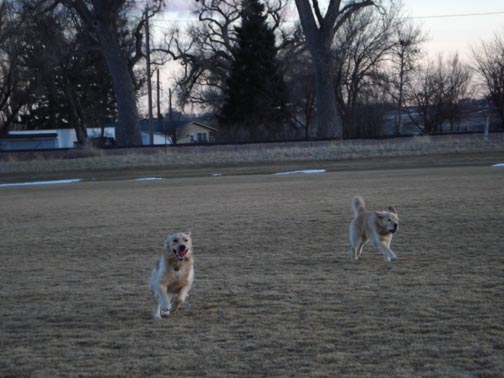 We love spending lazy days sleeping on the couch.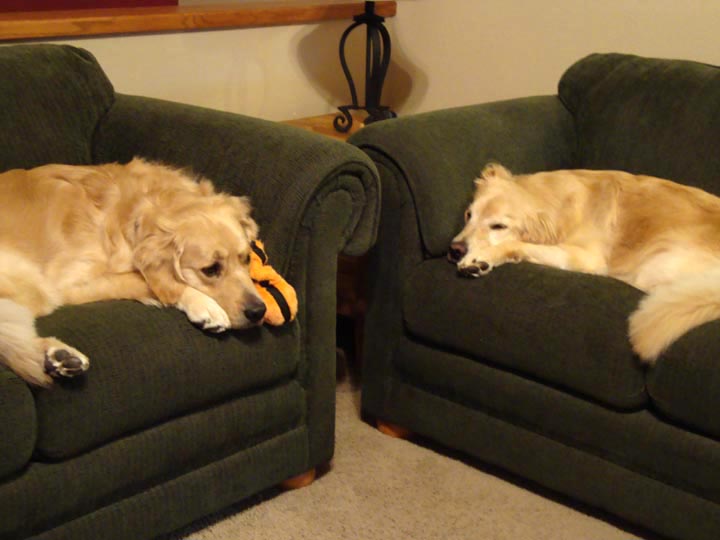 I also enjoy helping dad in the garage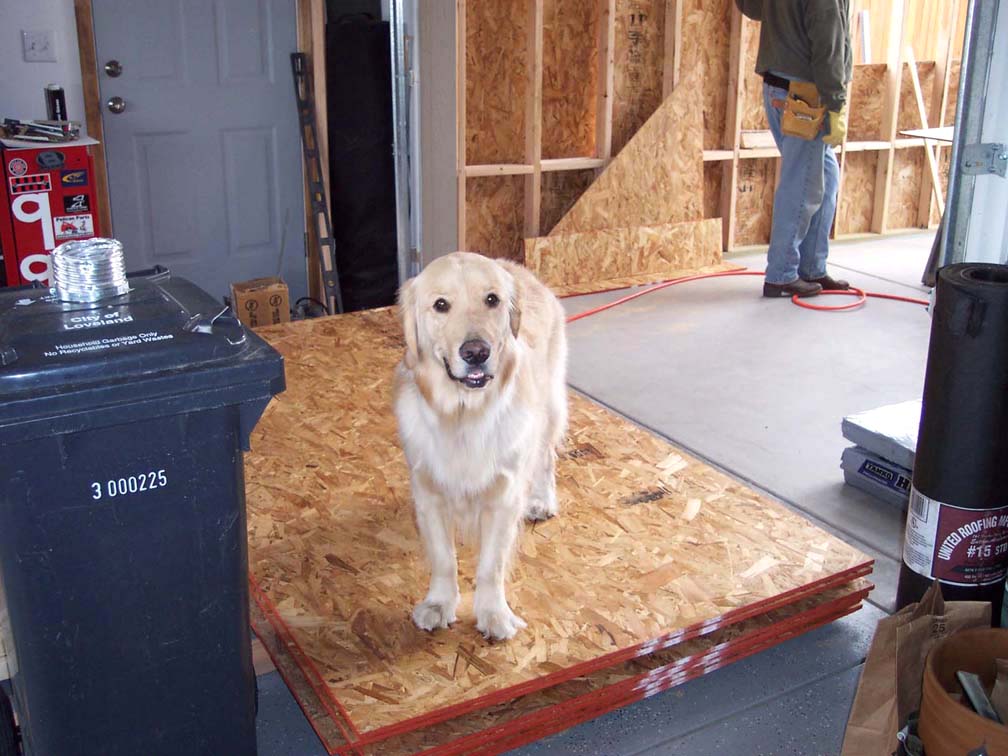 and jumping into the utility trailer when we need to do yard work (don't worry I don't ride in the trailer when it is moving).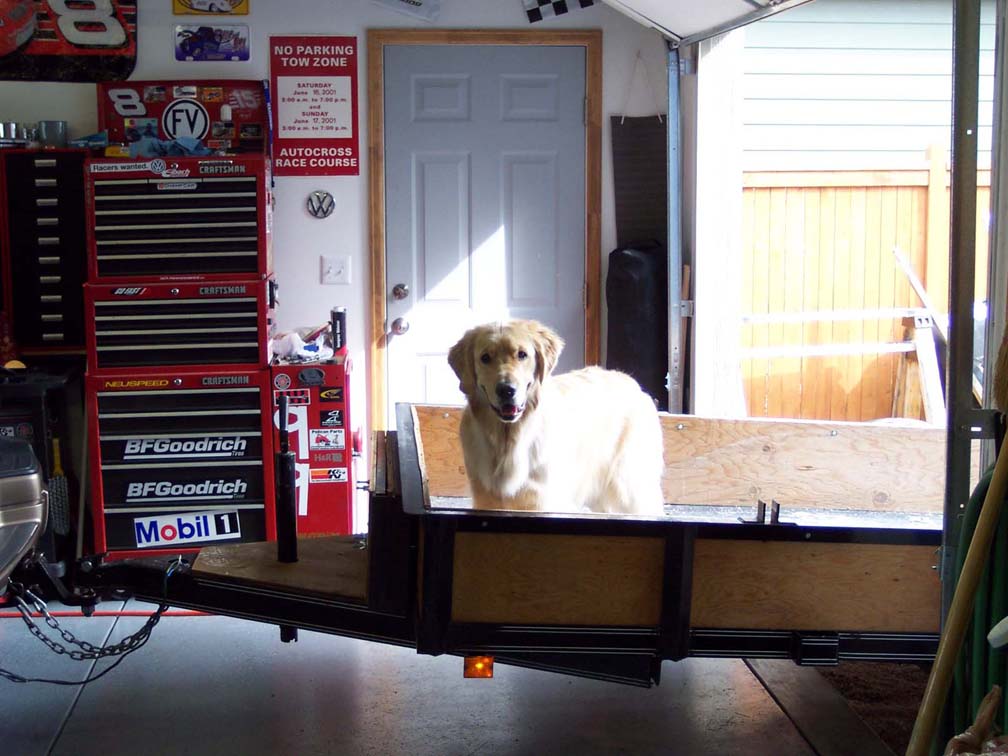 Before Dillon came along I even got to ride in the boat on Boyd lake. That was fun, but I wouldn't jump off the boat into the water. That made me a little nervous.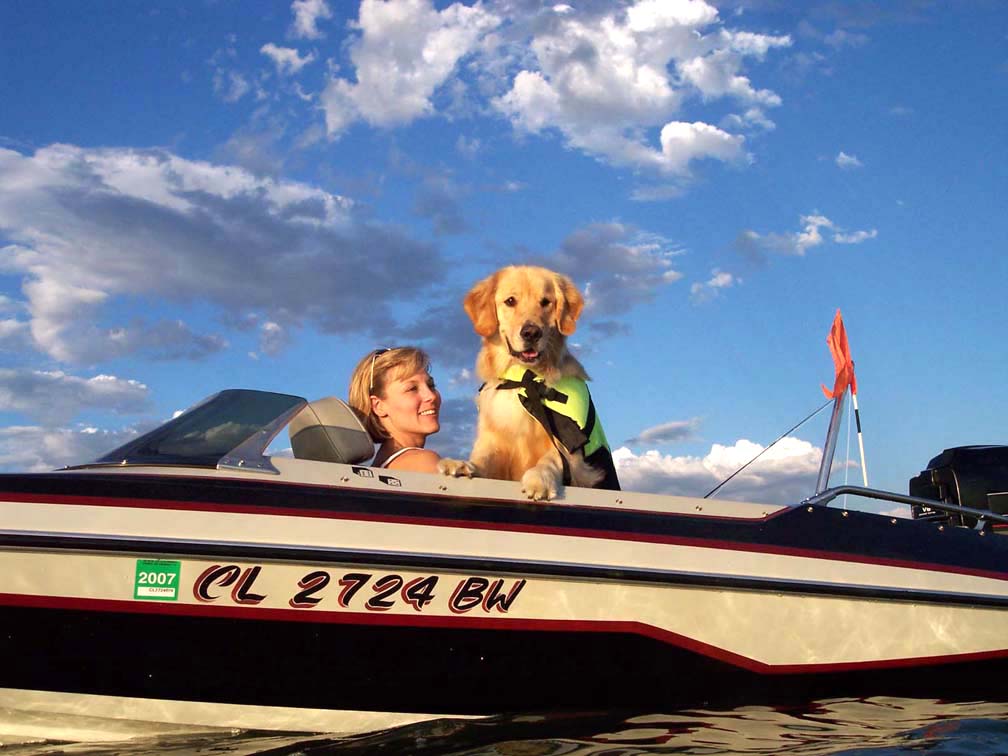 So as you can see in almost 5 years, I have had a lot of fun with my family and they love to entertain me.
The news of my cancer and the amputation of my right front leg has been very hard on all of us, but we make the best of what we have left. We are a very happy family.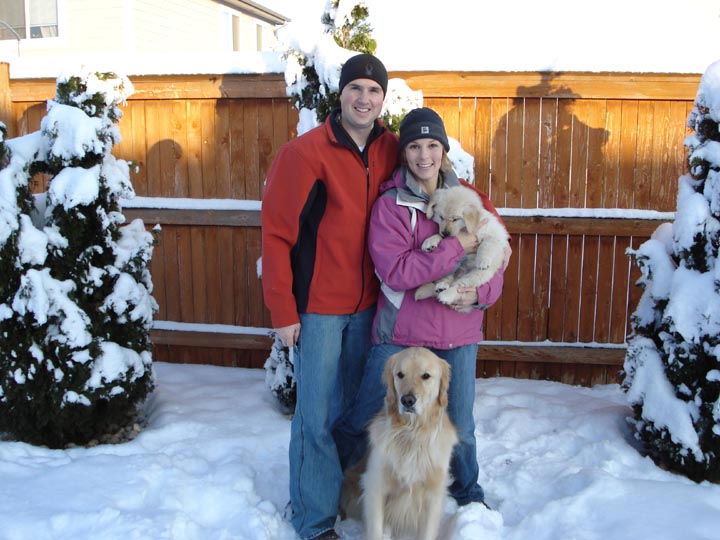 Christmas 2007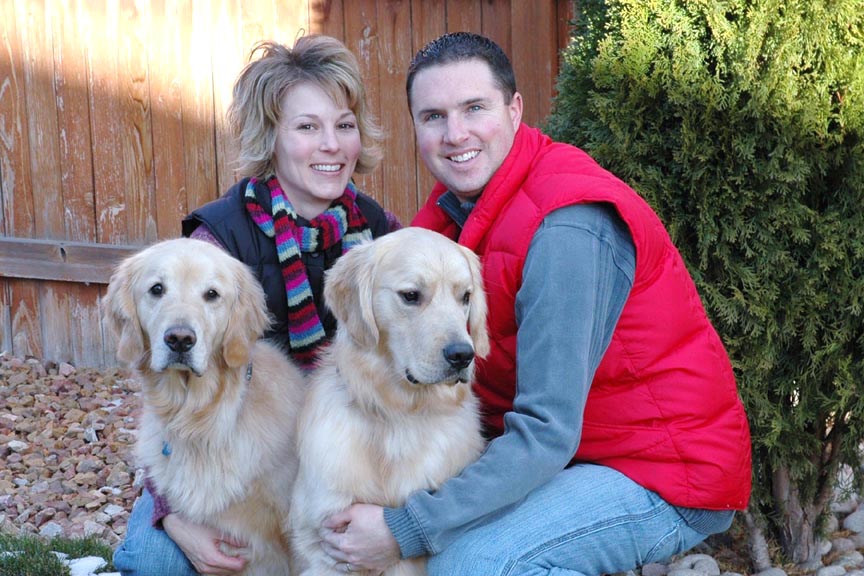 Christmas 2008